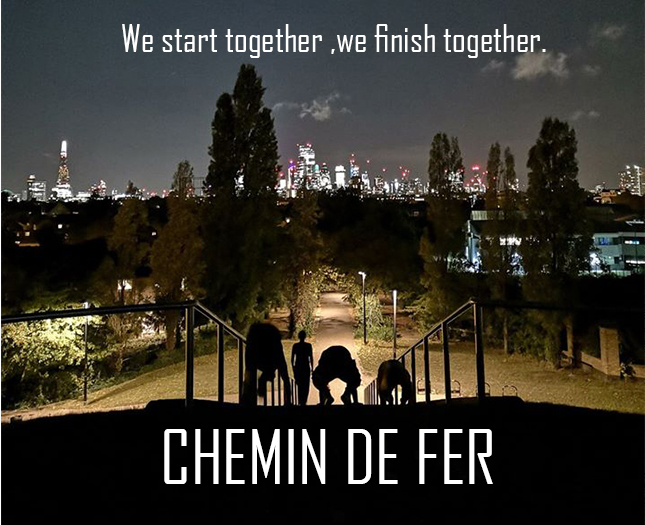 Location- Arsenal Football Stadium
(113 Benwell Rd, London N7 7BW)

​

​​
The " Chemin De Fer" is a free conditionning session inspired by the the original Yamakasi training, to create and solidify bonds between individuals in the group.
We will all have the same task to do and do it at our own pace, those finishing before other could "help" others to finish their task, as we are all at a different point in our training, spirit and life.

We start together and we finish together, for others.

To understand what this means, please come join us!!

Adults and young people welcome.